Not just surviving, but thriving: Muthu's story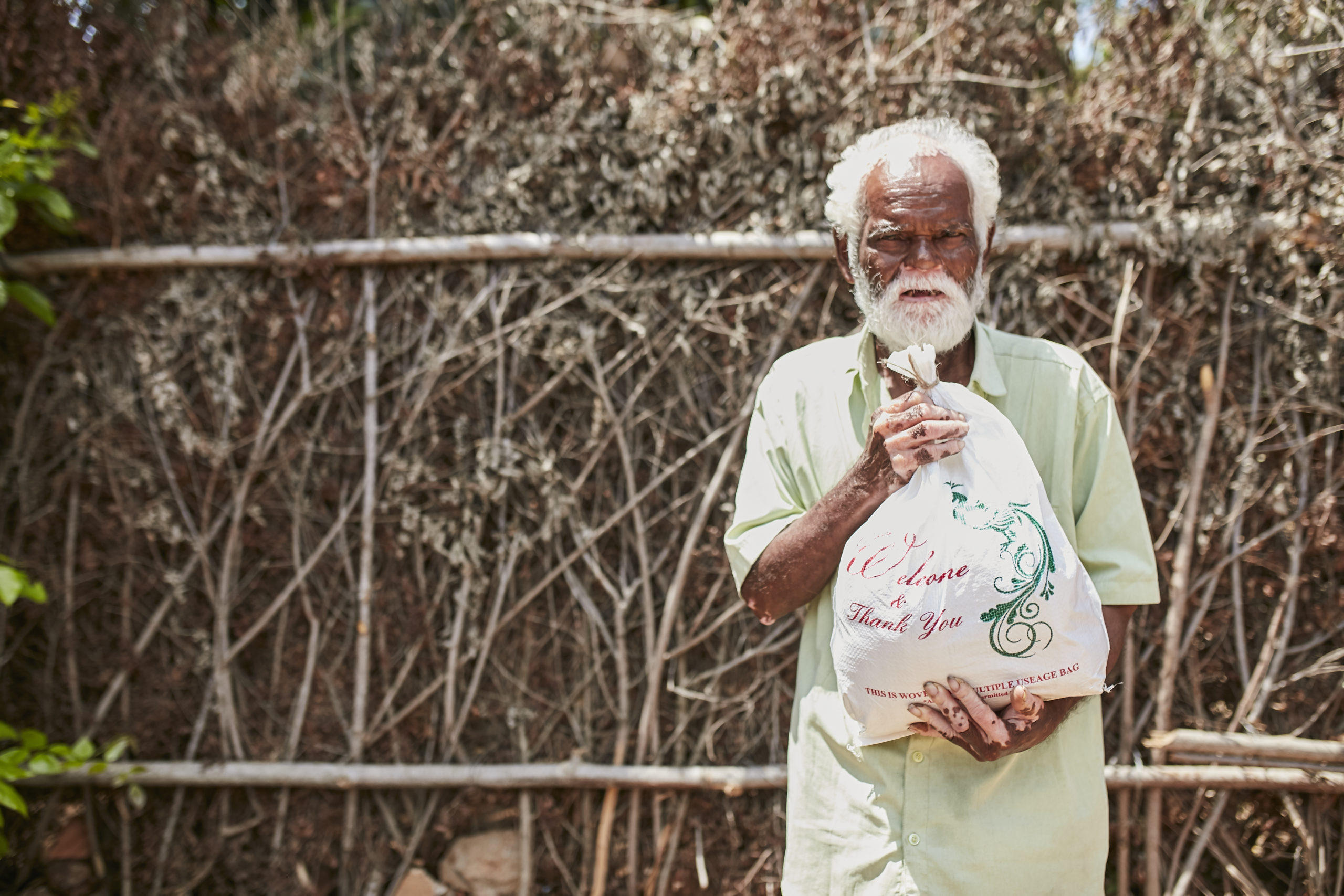 When Muthu got his job as a waiter at a restaurant in Kanchipuram, he was ecstatic. It was what he had always wanted to do. Belonging to a family of daily wage workers, getting a steady job had seemed like a climb up in life. A hard worker, he had pleasant dreams of prospering in his career and of doing something worthwhile.
His dreams however were woefully short-lived. One day, he began to develop what seemed to him like a skin rash. The pale white skin did not interfere with his life in any way except that it looked rather unsightly. Since there was no pain or discomfort, his immediate response was to overlook it. Yet, his owner insisted that he get himself checked.
The examination confirmed his owner's suspicion—Muthu had contracted leprosy.
"I was asked to leave immediately," he remembers. "I was not just asked to leave my job, but my community as well. Nobody wanted to employ me. Suddenly, I found myself an outcast without family, friends or a home."
He had adopted his brother's daughter Kiruba and had to fend not just for himself but for her as well. "My primary concern at that point was to get Kiruba married off well," he remembers. "I was scared that my condition would stand in the way of her getting a suitable alliance."
He went back to being a daily wage worker, hoping to make enough for the two of them. "As a coolie, I did not face as much stigma. I would take up odd jobs and I would never stay too long at any site, so no one asked me too many questions about my problem."
When Kiruba got married to a man in Chengelpet, Muthu was lonely but happy that he had fulfilled his responsibility. Again however, his joy was short-lived. "Her husband was not a nice man," he remembers. "He abandoned her and two young children and vanished with everything, leaving her stranded." Muthu moved from Kanchipuram to Chengelpet to be by her side.
It was here that he came across CMCT. The government had allocated an area for leprosy patients and CMCT was partnering to provide practical help. "Since I had settled down in the area, I approached them and explained my situation. I was just hoping to get rations to support our family, but I got a lot more than I asked for."
His grandchildren's education was taken care of through the child sponsorship program. Today, both his grandchildren are well-placed. "My grandson works as a mechanic at a neighbouring garage and my grand-daughter is doing her first year of nursing. My daughter, Kiruba, is also able to contribute to the family with the earnings that she gets through an SHG run for women. I am provided with mid-day meals and ration. I also get an opportunity to be part of the medical camps being conducted. My leprosy, though not completely cured, has been arrested. Whenever I get an opportunity, I still hire myself out for daily wage work, but now at 80, it's becoming increasingly difficult."
When he looks back, Muthu remembers life as being divided into two halves—before and after leprosy. "It has been 20 years of living as a leprosy patient," he says, "but I am glad I came across CMCT 15 years ago. I am with a community that accepts and cherishes me. As a family, we have been able to thrive, not just survive."