A Childhood to Remember: Sheeba's story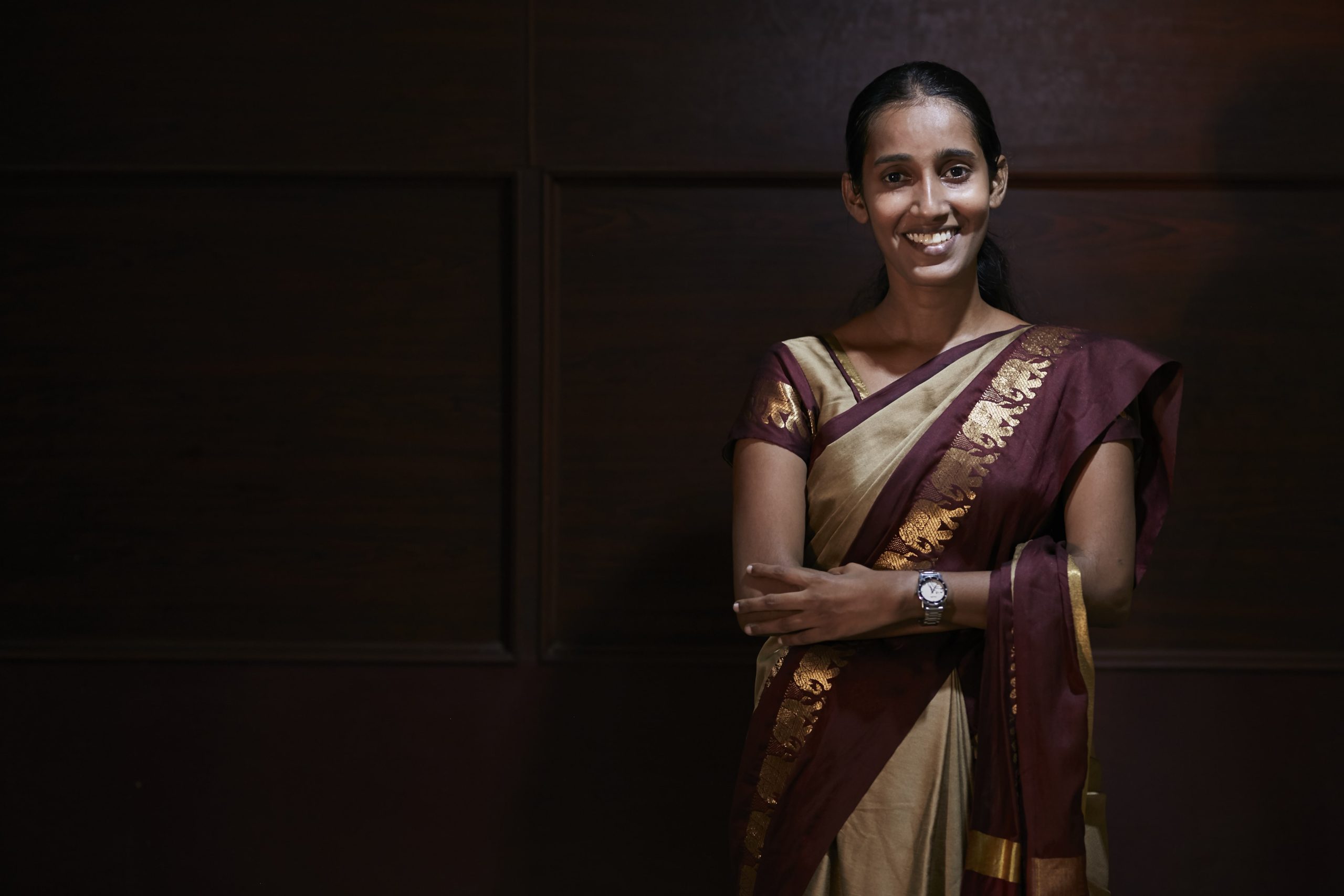 As Sheeba effortlessly handles her mathematics class at Bethany Secondary School, clarifying concepts, ironing out mix-ups and infusing humor into what could well be the "most difficult subject" for many students, it's difficult to imagine that she herself hated math as a kid.
"I can't believe I found it so difficult," she smiles. "It's simple really once you overcome the fear and persistently practice it."
Sheeba knows however that she is doing what she does only because someone believed in her. "I am so thankful for the consistent support that I received from my sponsors and Amma," she says. "Initially, I wanted to take Science and work at a lab, but since I suffer from Arthritis, Amma felt that the long hours of standing would aggravate my condition. She wanted the best for me. Not only was she confident that I could do Math, she went the extra mile to ensure that I really grasped the subject. Whenever I needed help, she would arrange for a tutor to clarify my doubts. I was not brilliant at math, but Amma's belief in me inspired me to work hard at it."
Sheeba first met Dr. Colleen Redit or 'Amma' as she calls her, at the age of 8. She still remembers the long journey from a remote village in Tamil Nadu to the bustling metropolis of Chennai.
"I was very scared and lonely," she remembers. "I desperately missed my mother during the first few weeks."
Having lost her father at the age of 6, her mother, Muthu, was Sheeba's entire world. However, as a single mother living alone with a young daughter in a remote village, Muthu's biggest concern was to provide her only child with a safe and secure environment. When an elder in the church suggested a Christian home for girls where she would receive education, food and above all, safe lodgings, Muthu could not have been more grateful.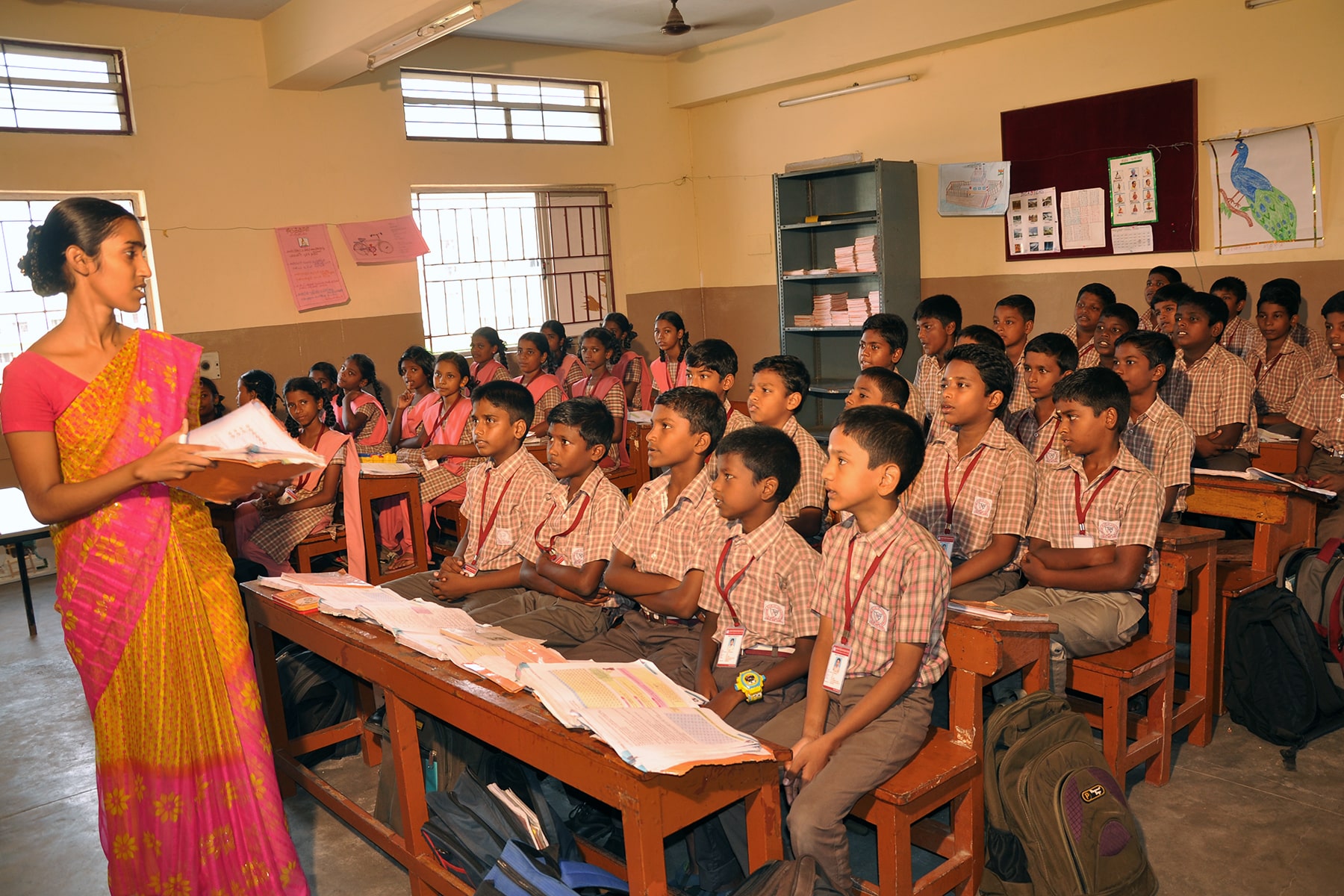 Sheeba handling a class at the bethany school.
"Apart from this elder, we really had nobody to help us," remembers Sheeba. "My dad had been addicted to alcohol and he succumbed to TB and liver deterioration. Our relatives were unsympathetic all through his long sickness. It was during this time that some missionaries came to our village. My mother heard about Jesus and accepted Him as her Lord. By the time my father passed away, word had gone around that my mother had converted to Christianity. We were further shunned by my father's relatives and the proceeds of his plot were shared by them—we did not receive anything. At the time, I did not understand much. I didn't really understand what it meant to be Christian or what my mother had given up for her faith. I knew that Christians prayed to Jesus and did not think more deeply about it. My personal encounter with Jesus came much later, at a five-day camp organized by CMCT. Today, I can more fully appreciate what my mother must have gone through."
Sheeba only met her mother during Christmas and summer vacations. Her mother also made it a point to visit her every 2-3 months during the 'visiting' day. The few short hours she got with her was Sheeba's idea of happiness. "But though I loved and missed my mother, I gradually began to enjoy my time at CMCT, especially as I began to realize why my mother had sent me here," says Sheeba. "The other girls were pretty much like the siblings I never had, my wardens and Amma showered love on us and oh yes, I must mention the food. CMCT has a very exciting menu! Compared to what I was used to at my house, every meal at CMCT was a feast. We certainly looked forward to our meals!"
The school the girls attended was carefully chosen. The teachers and management were aware that the CMCT girls came from vulnerable backgrounds and took a marked interest in their welfare. "School was also a time of joy," says Sheeba. "We were picked and dropped by a private vehicle and during the lunch break, our warden would come to the school with a piping hot lunch."
What impresses Sheeba the most is the selflessness behind the care. "There really were no string attached," she says. "The Hindu girls and the Christian girls are treated the same without any discrimination whatsoever. The same help and opportunities are extended to all. All the care given to us came from genuine concern and love. Once when my mother came to visit me, she was feeling a little unwell. Amma got her to visit the Bethany Hospital and we discovered that her condition was critical as she was suffering from an advanced stage of tuberculosis. Amma had her admitted to one of the best hospitals, and she was in the ICU for several days. CMCT bore all the expenses of the treatment. Amma even employed nurses after she was discharged so she could continue to get the best possible care. Why would anybody do that? I know she did it out of love for me, she did not want me to be orphaned. I can never ever forget the selflessness that prompted such care."
As she waits for the next chapter in her life to unfold, Sheeba continues to stay at the hostel, mentoring the younger girls. Looking back, she feels that her childhood has been a very "privileged" one.
"From the morning prayer to the art and craft activities and the Disney movies we watched together, my life as a sponsored child has been delightful," she says. "All the girls I grew up with are also doing well in life. I can speak on their behalf too when I say that we've had a childhood worth remembering. CMCT has given us so many opportunities. It has always been a home, not just a hostel. I think every sponsor with CMCT should know that thanks to their support, children are getting a chance to realize their fullest potential."